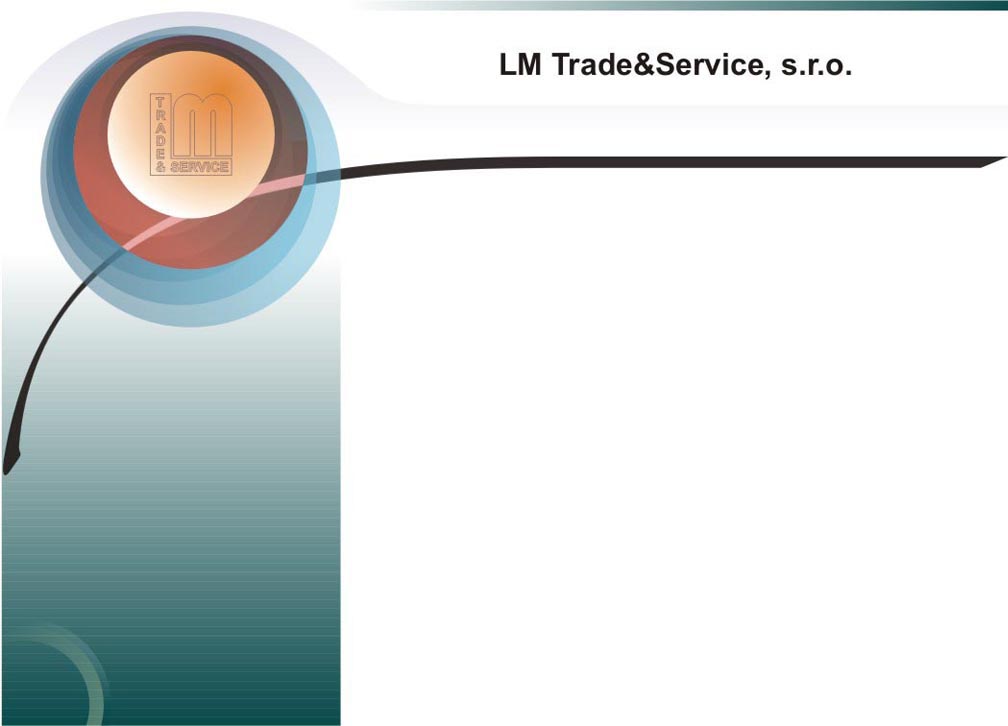 The Company
Welcome on a website of the company LM Trade&Serice, s.r.o. , which is registered in the Companies Register, signed by Regional court in Hradec Králové, division C, inset 22239. Our company can offer you very wide spectrum of goods and services. For more information, please, open kindly the section "Our offer".
Main direction of the company
Our company is mainly directed in a delivery of material for different kinds of hydraulic and pneumatic systems, mostly filter elements, bearings with equipment from the best world producers. We can also offer you a delivery of spares from automobiles to very specific kinds of heavy technics. For your best comfort we will deliver every order directly on a place you wish in a time you wish.
Motto:
"Effective cooperation through the tailor-made approach to all clients."